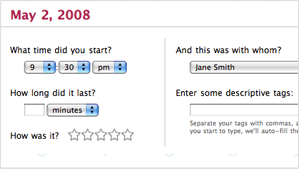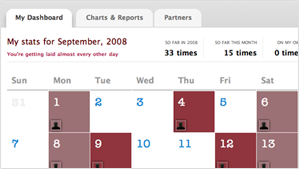 And couldn't remember?
No no, me niether.
But just in case that were to ever happen, there is this nifty (or creepy) website called
BedPost
.
It allows you to keep track of who you have slept with, how long it lasted, when it was, the time of day and many other little odd details.